The Tri-continent Degree in International Business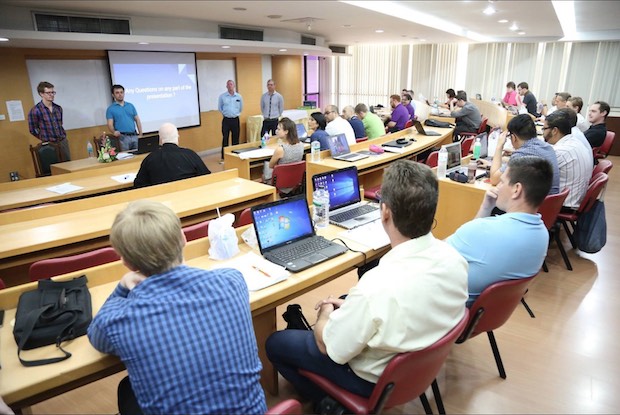 A degree from Lamar University (Texas)
A degree from Siam Technology College
A Level-5 diploma from the UK
All while studying in Bangkok, Thailand
Total tuition and fees only $20,000
Work and study options available to complete your degree debt free
Managed by Oregon Institute of International Education
Getting a degree in international business can provide you with many opportunities in the future. But before you begin your studies, we would ask that you ask yourself a few questions:
Does it make the most sense to get your degree in international business at your local university, surrounded by (mostly) other Americans--many of whom have probably never even left the country? Or would it be better to be surrounded by people from many other countries, not only to learn from their unique experiences but also to develop connections for your future?  And, besides, everyone knows Thailand is amazing, and its just a short jaunt to so many other amazing countries in the region like Vietnam, Laos, Cambodia, India and China.
Would the very experience of living overseas yourself give you not only a unique learning experience but even make you more employable upon graduation?
How much are you going to pay for your degree? Even if you're lucky enough to pay in-state tuition that degree will probably cost you in the area of $60,000. If not, if you must pay private university or out of state tuition, you can at least double that. Since you are going to study business and, hopefully, have a little bit of aptitude in this area, is that a wise investment?  
Lamar University and Siam Technology College have teamed up to provide this amazing opportunity to get a full four-year degree from both institutions for only $20,000. (download degree plan).
You can even completely fund your degree by teaching online 15 hours a week.  Talk to our friends at http://www.affordabledegreeoverseas.com/work-and-study.php for more details.