Siam Technology College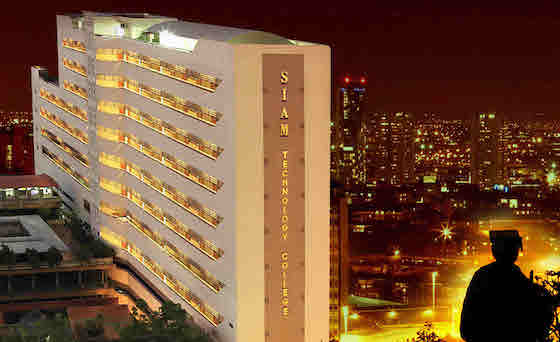 Siam Technology College is a private education institution under the Office of the Higher Education Commission. The aspiration of the Siam Technology College is to manage education in order to create graduates, both undergraduate and postgraduate degree, with theoretical and practical skills in a wide variety of disciplines, by providing academic and professional skills for students to be able keep up the pace with the rapid changes in technology. Students who have graduated from Siam Technology College have desirable features that meet the labor market, as the graduates use their wisdom and professional skills to help the country develop economically and socially, especially this age of industrialization.
Siam Technology College is committed to adding to the skill set of industrialized countries like Thailand, but there is a shortage of qualified personnel the available knowledge and skills to propel our country into the path that Dr. Narong Mongkhonvanit hoped for. Dr. Narong Mongkhonvanit is at the forefront of those committed to the social responsibility of filling the shortage of skilled employees within the industrial sector. So with that commitment Dr. Narong Mongkhonvanit decided to open Thailand's first private vocational institution in 1956, in order to provided knowledge and skills of Industrial Arts, under the previous name of "Siam Institution of Technology", which demonstrated the extensive vision and determination to move forward. Many decades ago, "Siam Institution of Technology" changed their name to "Siam Technology College (Siam Tech)". With the inclusion of a commerce department adding to the curriculum, Siam Technology College (Siam Tech) has stood at the forefront of Thai Vocational schools, providing quality education from its opening day until the present. The growth and commitment of the institution is such that it inspires the youth and society of Thailand to aspire to be leaders, not followers.
The year 2005 marked the fortieth anniversary of the institution, and according to Dr Narong Mongkhonavit was an auspicious year in its journey towards its ultimate destination. Since then Siam Technology College (Siam Tech) has established a new campaign called "Siam Technology College" to continue Dr. Narong Mongkhonvanit's commitment about to social needs, to create workforces of a higher quality and higher qualifications, by providing a combination of theoretical knowledge and professional skills, through the measurement of practical performance under current conditions with modern technologies which developed rapidly. The "Siam Technology College" was opened in 2006. Today Siam Technology College covers an area of 816.75 square meters adjacent to "Siam Technology College (Siam Tech)". The opening year of "Siam Technology College", focused on the continuation of education for students graduated from the "Siam Technology College (Siam Tech)".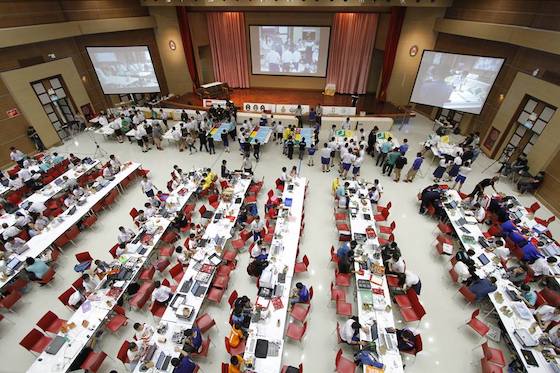 Siam Technology College offers bachelor degrees in technology and business administration that support all of the courses at Siam Technology College (Siam Tech). Siam Technology College has since expanded further to include more majors needed by both Thai business and industry, focusing on education continuity and equality of students graduated from other institutions.